Traveler Brand "Redlands Series" in Mahogany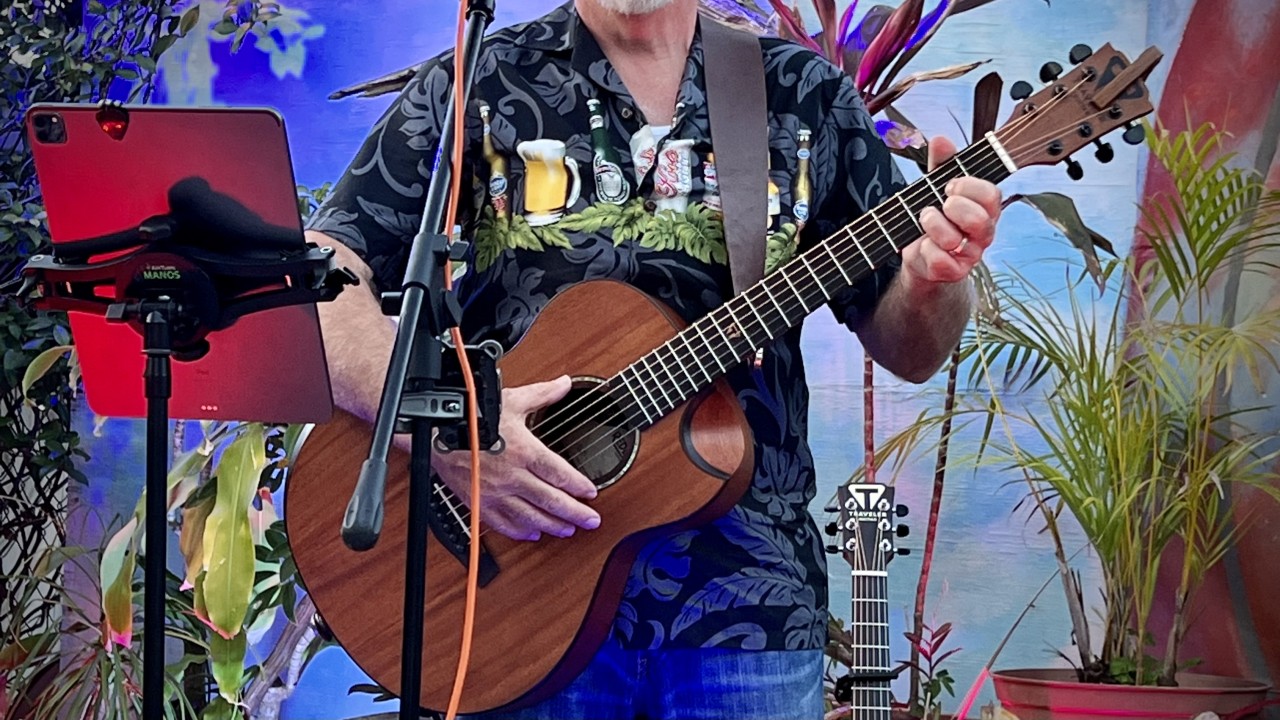 NOTE: As an Amazon Associate I earn from qualifying purchases.~

Having played hundreds of guitars in my career I've hoped for a smaller bodied guitar to fit my smaller hands and short reach. Recently I discovered and purchased The Redlands series acoustic guitar by Traveler. I have nicknamed it "The Little Rocker" It is rock solid on the job and delivers quality tone and playability.
The Redlands series acoustic guitar by Traveler is a magnificent instrument that embodies the perfect blend of exquisite craftsmanship, exceptional playability, and remarkable sound quality. This particular model, crafted with a magnificent mahogany body, emanates elegance and sophistication, while delivering a rich and resonant tonal experience.
The choice of mahogany for the body of the Redlands series guitar showcases Traveler's dedication to producing instruments of unparalleled quality. Mahogany is renowned for its warm and balanced tonal characteristics, making it an ideal choice for acoustic guitars. The deep, lustrous brown hue of the mahogany body adds a touch of timeless beauty, making this guitar visually captivating.
Traveler has meticulously designed the Redlands series guitar to provide an exceptional playing experience. With its sleek and ergonomic design, this guitar offers both comfort and functionality. The slim C-shaped neck profile ensures a smooth and effortless playing experience, allowing for hours of comfortable playing without fatigue. The mahogany neck not only enhances the guitar's stability but also contributes to its tonal resonance.
Featuring a solid mahogany top, the Redlands series guitar boasts outstanding projection and tonal balance. The solid top construction allows for improved resonance, ensuring that every note is delivered with richness and depth. Whether you're strumming chords or delicately picking individual notes, the Redlands series guitar responds with remarkable clarity and articulation, making it a joy to play across various musical styles.
To further enhance the guitar's tonal characteristics, Traveler has combined carefully selected tonewoods. The mahogany back and sides contribute to the guitar's overall tonal complexity, delivering a well-rounded and focused sound. This tonewood combination produces a harmonious balance between warmth and clarity, enabling musicians to express their musicality with depth and nuance.
Traveler has paid meticulous attention to detail when it comes to the hardware on the Redlands series guitar. The black tuners not only provide precise and reliable tuning stability but also add a touch of elegance to the instrument's overall appearance. Additionally, the bone nut and saddle enhance the guitar's sustain and resonance, ensuring optimal sound transfer and tonal consistency.
The Redlands series guitar is equipped with a built-in pickup system, making it an ideal choice for both studio recordings and live performances. The onboard electronics capture the guitar's natural sound faithfully, allowing for easy amplification and customization. Whether you're playing in an intimate acoustic setting or performing on a larger stage, the Redlands series guitar ensures that your sound is faithfully represented, retaining the instrument's tonal integrity.
In summary, the Traveler Redlands series acoustic guitar, with its mahogany body and meticulous craftsmanship, exemplifies the brand's commitment to producing instruments of extraordinary quality. From its stunning visual aesthetics to its rich and resonant sound, this guitar is a true masterpiece. Whether you're a professional musician or a passionate enthusiast, the Redlands series guitar will captivate your musical senses with its exceptional playability and remarkable tonal characteristics.
Stay Informed
When you subscribe to the blog, we will send you an e-mail when there are new updates on the site so you wouldn't miss them.
Comments
No comments made yet. Be the first to submit a comment