Chauvet EZ LINK Lighting - Finally!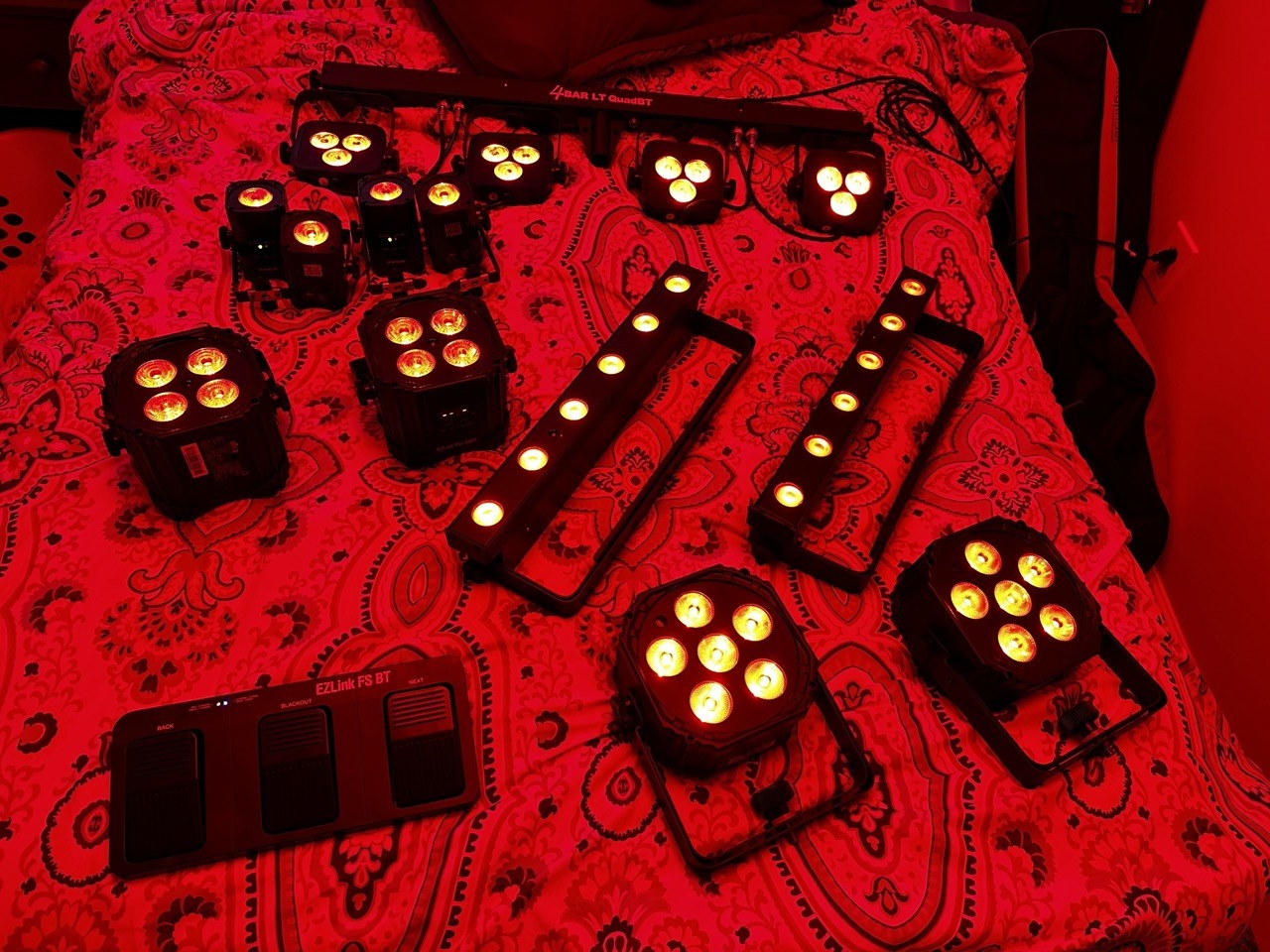 NOTE: As an Amazon Associate I earn from qualifying purchases.~
The EZ Link product line is designed to make creating exhilarating lighting easy. The fixtures are portable and can be placed anywhere without the need for power cables. They are ideal for use in a variety of settings, including weddings, parties, and other events. The fixtures can be controlled using a smartphone or tablet, making it easy to adjust the lighting to suit the mood of the event. Overall, the EZ Link product line is a versatile and convenient lighting solution that is perfect for anyone looking to add some excitement to their next event.
Chauvet's EZ Link product line is a series of wireless LED Par fixtures that are battery-powered and controlled through Bluetooth technology. The product line includes the following models:
To use Chauvet's BT Air app, follow these steps:
Turn on your Bluetooth-enabled CHAUVET DJ lighting fixture.

Open the BTAir app on your smartphone or tablet.

Select the CHAUVET DJ fixture you want to control from the list of available devices.

Use the app's intuitive interface to adjust the lighting settings to your liking. You can change the color, brightness, and other parameters of the fixture.

Save your settings as a preset for easy recall later on.

Enjoy your wireless lighting control experience!
Overall, the BTAir app is designed to make controlling your CHAUVET DJ lighting fixtures easy and intuitive. With its user-friendly interface and powerful features, you can create stunning lighting effects with just a few taps on your smartphone or tablet.
The BTAir app by CHAUVET DJ has several modes available to control the lighting fixtures. These modes include:
Overall, the BTAir app provides a range of modes to control your CHAUVET DJ lighting fixtures, making it easy to create stunning lighting effects for any event or occasion.

Finally, easily set up and control your bands lighting. No wires (except power to the 4Bar LT Quad), no DMX issues. Control all of it from your mic stand mounted phone and/or foot switch. Bam.
Stay Informed
When you subscribe to the blog, we will send you an e-mail when there are new updates on the site so you wouldn't miss them.
Comments
No comments made yet. Be the first to submit a comment